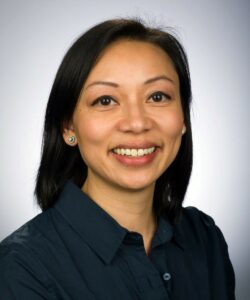 Lien Tran is an award-winning social impact and interaction designer, who creates interactive solutions at the intersections of social justice, health, and environment at the local, national, and international levels. Experienced in user experience (UX), interaction design (IxD), systems thinking, and simulation and game design, Lien continually applies design thinking and human center design techniques in order to create informed, goal-directed solutions including games, apps, websites, and emerging technologies such as VR. Her work often addresses and advocates for underrepresented, marginalized communities highlighting the systematic role society plays in these populations' ability to thrive including health care providers, law enforcement, and citizens alike. Previous project partnerships include Open Society Foundations, World Bank, United Nations, and Red Cross Red Crescent Climate Centre.
Lien is an Assistant Professor at 
DePaul University
 (School of Design, 
College of Computing and Digital Media
) and director of 
Matters at Play
lab (launching in late 2021), a transdisciplinary design lab partnering in the creation of interactive advocacy solutions for positive social transformations. Lien has collaborated on numerous occasions with academics and organizations across disciplines.
Lien has an MFA in Design and Technology from Parsons School for Design at The New School (New York, NY) and a BBA in Information Technology and minor in Computer Science The College of William and Mary (Williamsburg, VA).