Sex workers across the world must often make a dangerous choice between protecting their health and avoiding police harassment or arrest. In many countries, police treat condoms as contraband, confiscating or destroying condoms they find on sex workers during both legal and illegal searches. Prosecutors may use confiscated condoms as criminal evidence of prostitution.
Play Cops & Rubbers and roleplay how these inhumane practices impact the health and livelihood of sex workers.
Cops and Rubbers is a roleplaying game, designed by Lien Tran, based on research conducted by Open Society Foundations' SHARP program partners in Kenya, Namibia, South Africa, Zimbabwe, Russia, and USA, and includes quotes from actual sex workers in these countries who have suffered violations to their public health rights and human rights because of this policy.
Between the analog and digital versions, thousands have played Cops and Rubbers since it launched at the 2012 International AIDS Conference. An evaluation of the game, published in Games for Health in 2021, found that players often develop empathy for sex workers by playing from their perspective and by making difficult choices that jeopardize their health in order to fulfill their basic needs, especially when compared to reading about the issue in a written report. Furthermore, a qualitative research study conducted in Cape Town, South Africa with human rights advocates in 2016 investigated how games such as Cops and Rubbers are meaningful, alternative forms for effective advocacy.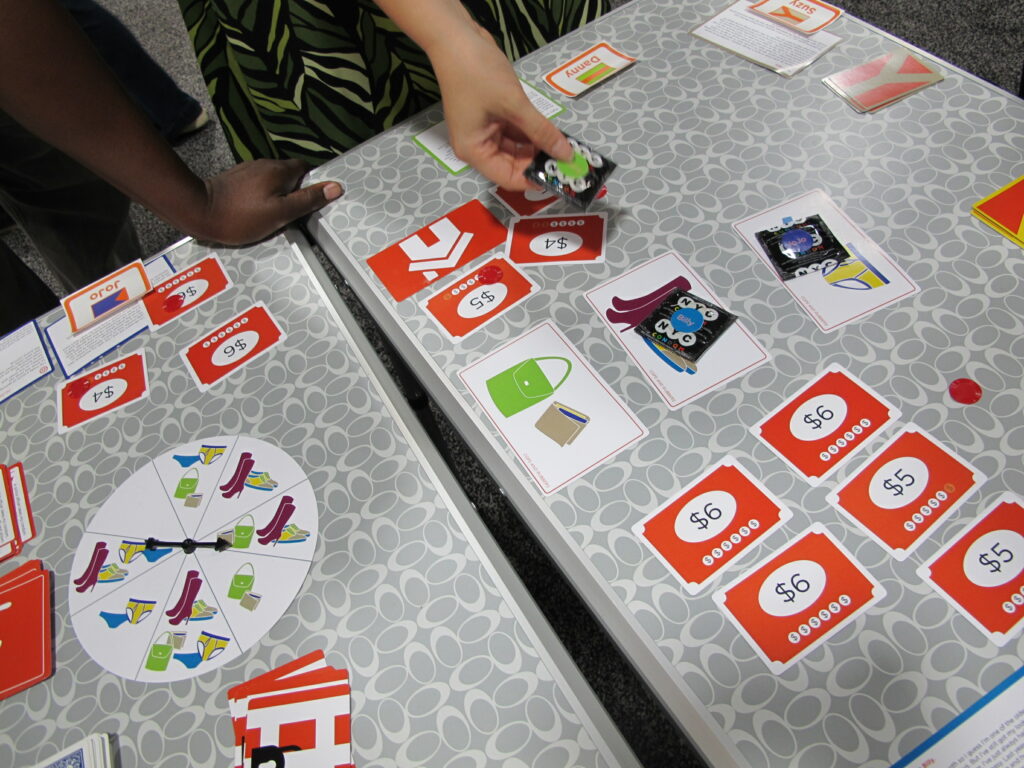 In 2014, Meaningful Play awarded Cops and Rubbers the Best Overall Non-Digital Game Award.
Meaningful Play is a conference about theory, research, and game design innovations, principles and practices and brings scholars and industry professionals together to understand and improve upon games to entertain, inform, educate, and persuade in meaningful ways.