The U.S. State Department and the U.S. Embassy in Kuala Lumpur has invited Lien Tran via a funded cultural engagement to participate as an international game design trainer and workshop facilitator for YSEALI Game Changers (YGC) in May 2023.
YGC brings together mid-level professionals to learn about and explore, through a 2-day game jam, the potential for games for social impact in the South East Asian region.
600+ applicants from across the region applied for 70+ spots to meet together in Kuala Lumpur from May 11-14, 2023.
Lien joins Alan Gershenfeld and Lindsay Grace as U.S. game design trainers.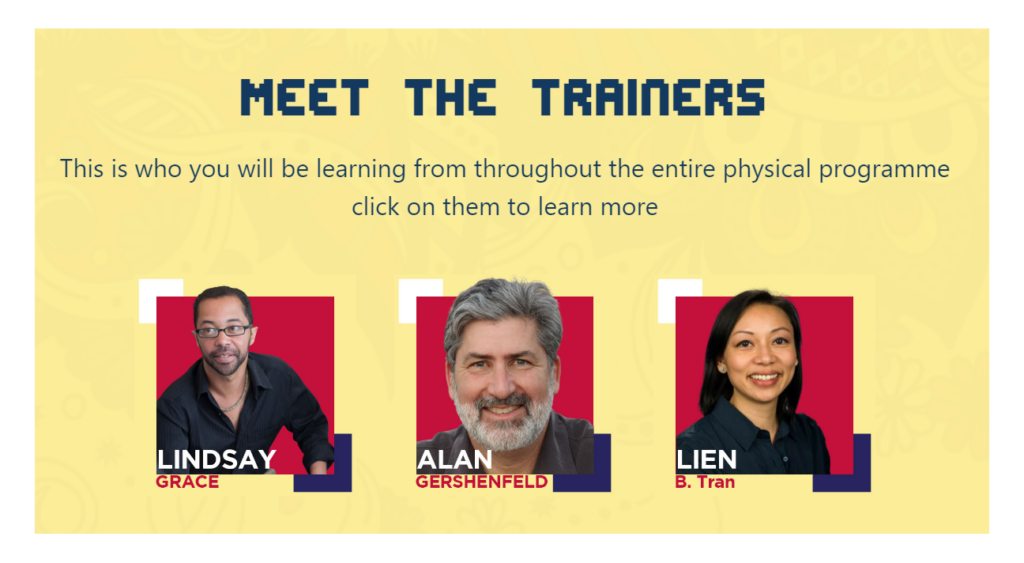 The Young Southeast Asian Leaders Initiative (YSEALI) builds the leadership capabilities of youth in the region and promotes cross-border cooperation to solve regional and global challenges.
Launched in 2013, YSEALI is the U.S. government's signature program to strengthen leadership development and networking in Southeast Asia. Through a variety of programs and engagements, including U.S. educational and cultural exchanges, regional exchanges, and seed funding, YSEALI seeks to build the leadership capabilities of youth in the region, strengthen ties between the United States and Southeast Asia, and nurture an ASEAN community.
YSEALI focuses on critical topics identified by youth in the region:
Civic Engagement
Economic Empowerment and Social Entrepreneurship 
Education
Environmental Issues
This innovative program offers participants the opportunity to explore important social issues, learn from industry experts from the South East Asia region and U.S., connect with like-minded individuals, and gain cross-cultural perspectives. By participating in training, mentorship, and networking, participants will gain the skills to develop socially conscious games that address pressing challenges in the region.